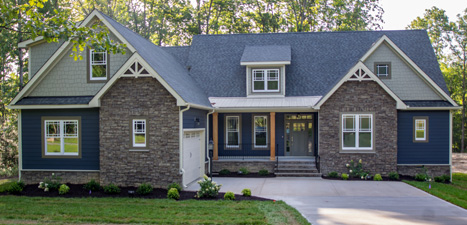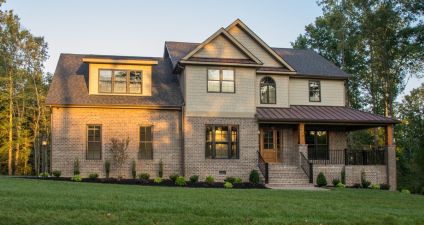 New Kent Home Values Are Sharply Increasing
There are many areas across the country – and especially in Virginia – that are experiencing home value growth thanks to the economy improving over the last several years. Many of the areas that are growing are noticing growth of 2-3 percent, which is great compared to the years prior.
As for New Kent County, the area is experiencing even greater growth, with a 6.3% boost in home values over the past 12 months. With no indication of slowing down, it can be expected that home values will continue to rise over the coming years, making now a great opportunity to buy a new home here.
The New Homes At Rochambeau Estates
Rochambeau Estates is a new community in New Kent County that includes a mixture of craftsman and traditional style homes, ranging between 2,400 and 4,300 square feet and starting in the low $300s.
With this community, you'll find large, private wooded lots that range between a half-acre and 1-⅓ acres. Homeowners will enjoy one of the private lots, which feature high-quality construction and many with full country front porches and garages.
Other features include:
Hardwood floors
Granite kitchen counters
Premium Pella double hung windows
Wide trim packages
Ceramic tiled master bathroom showers
More Benefits Of Rochambeau Estates In New Kent
In addition to the new home features and private lots, the Rochambeau Estate community is also conveniently located between Richmond city and Williamsburg.
There are great schools located nearby, including New Kent High School, Elko Middle School and George W. Watkins Elementary School.
Despite being a rural setting, New Kent also offers many nearby recreational activities, including golf courses, multiple wineries, shopping and even the Busch Gardens theme park.
Learn more about the homes available at Rochambeau Estates by clicking here or calling us at (804) 421-2935.